Testimonials
Since meeting Kaycee (the owner of Skeeters Auto Repair) I have been taking all of my trucks and personal vehicles to Skeeters. I like the fact that she understands that when out trucks are not on the road we are losing money. They always give us first class service with a fair price.
If you ever need a great plumber contact us at: PristinePlumbingInc.com​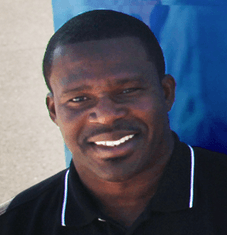 Richard Cadogan
Owner, Pristine Plumbing
"Humanity" and "Sense of Community" are two terms not often used to describe an auto repair service; however, they do apply to Skeeters.
In stark contrast to most garages I've had the misfortune to deal with, Skeeters not only fixes my car at a more fair price, they provide real service. They've actually come and picked up my car while I was at work, fixed it, and returned it the same day. I've never felt taken advantage of by Skeeters, in fact they've gone out of their way to help me. Thank you Skeeters, for bringing that small town feeling to South Coast Metro.
Diana F.

I have been taking my vehicles to Skeeters Auto Repair for over 20 years. They always provide great service at a fair price. When I owned a carpet cleaning and flood restoration business for 18 years, Skeeters took terrific care of all our trucks. Since they always do an overall inspection of a vehicle during routine service, they would always let us know if they spotted any foreseeable problems. This was a great benefit to us as we never had a truck break down on the road.​
When I'm at the office and need my car serviced, they will even come pick it up and return it, after the service.​ What a time saver!!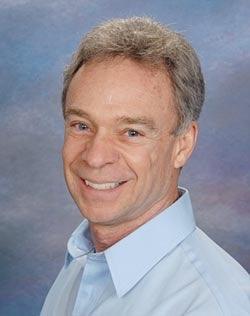 Chuck Congdon
Real Estate Investor
A breath of fresh air, I have been bringing my 89 Chrysler New Yorker to Skeeters auto since 1989. My car is very old and my car runs great. Thanks to Skeeters I have no complaints with the service I get from Skeeters they pick up my car, service it and return it to me. I have dealt with many shops but Skeeters Auto is the very best place to bring your car. I am very impressed with the staff, their prices, and their commitment to give their best service. I live in Irvine and the service is outstanding.
Laura P.
Irvine, CA
Skeeters is a Life Saver: my 99 Toyota Camry kept dying in idle, after driving it on the freeway for more than a few minutes. I took it to (3) other auto mechanic shops, two of which had Toyota Master Mechanics on staff and after spending hundreds of dollars on each one. No one could fix the problem!
Then a friend in Irvine suggested that I take it to Skeeters and Santa Ana. idea that within a few hours they replaced a small sensor for just a few bucks and bingo problem was fixed… This saved me big time – Because of the economy I could not afford a new car, nor another expensive auto bill that would fix the problem.
Skeeters in Santa Ana fix the problem, did it with a smile, and drove me to work and back while the car was being fixed… Really what more could I ask for!
Fred D.
Irvine, CA